Krebs Korrosionsschutz deployed Cometto SPMTs for the demolition of a bridge in Bremerhaven, Germany.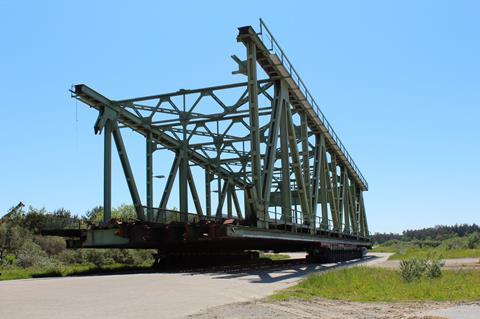 The damaged railway bridge needed to be dismantled as it was at risk of collapsing, Cometto explained.
The 116 m-long bridge was towed by barge to Lubmin via the Kiel Canal. Once there, Krebs deployed 36 axle lines of Cometto SPMTs and two 202 kW power packs to manoeuvre the 1,000-ton (907.2-tonne) section from the barge.
The bridge was then set down at the recycling site using the hydraulic axle stroke. The unit was subsequently disassembled, and the steel parts fed into a blast furnace for the production of new iron.
Krebs said it had to contend with strict environmental regulations during the demolition.