Höegh Autoliners has transported three locomotives from Durban in South Africa to Brisbane, Australia.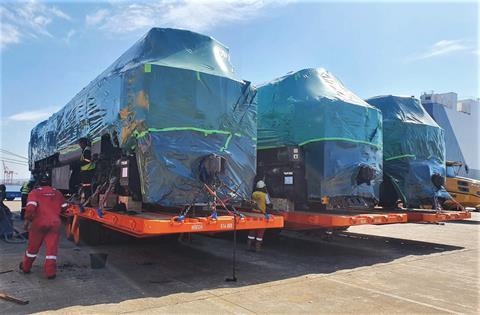 Höegh handled the units – which measured 18 m long and weighed 109 tonnes each – on behalf of NGL Projects.
Einar Bassøe, head of global cargo operations at Höegh Autoliners, said: "To safely transport heavier locomotives, we developed our heavy-duty roll trailer. These 62-ft [18.9-m] roll trailers are equipped with rails and enable us to transport rail cargo up to 140 tonnes."
The locomotives were safely lashed on Höegh's heavy-duty roll trailers and loaded onto Höegh Trigger, which trades on its Europe to South Africa and Oceania liner service.