Mammoet has delivered a 1,400-tonne C3 splitter column to the Borealis propane dehydrogenation plant in Kallo, Belgium.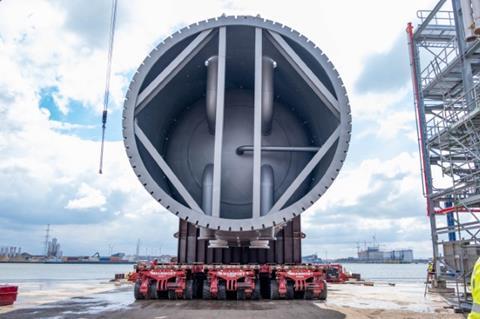 Borealis and Tecnimont awarded Mammoet a contract for the transportation and installation of 35 heavy pieces of equipment for the project in late 2019.
The splitter column, which measured 109 m long and 10 m wide, arrived at the port of Antwerp on a barge from Spain. Mammoet oversaw the load-out operation, and transported the column 1.5 km from the port to the production site in Kallo using 84 axle lines of SPMTs.
The next stage of the project will see Mammoet lift and install the propylene splitter in October 2020.