Sarens Bangladesh recently lifted a grinder at the Matarbari power plant. The load weighed 70 tonnes and measured 74 m high, with a 36-m radius.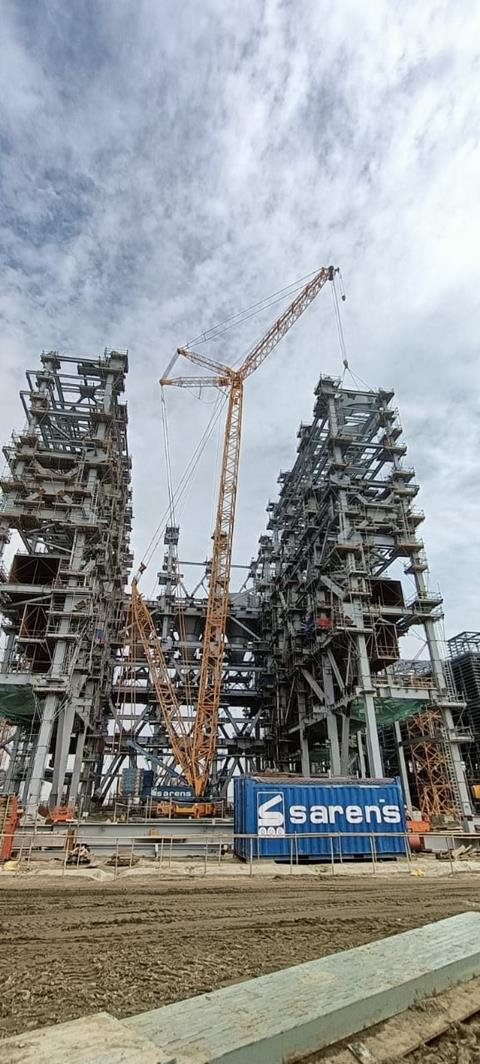 Working on behalf of client Jurong Engineering, Sarens used its CC 2800-1 crane in a HSWSL 108 m + 60 m configuration with 60-tonne/180-tonne counterweight and auxiliary equipment. The configuration was selected to account for lifting radius and height.
The CC 2800-1 crane has been in continuous operation for eight months without any major breakdowns and will stay at the project site for another two months, said Sarens. It was delivered to Bangladesh by sea from India; 59 trailers transported the equipment to the remote project site location, where it was set up over five days.