Malaysia-headquartered Megalift has shifted two pieces of industrial equipment at a port along the Malacca Strait.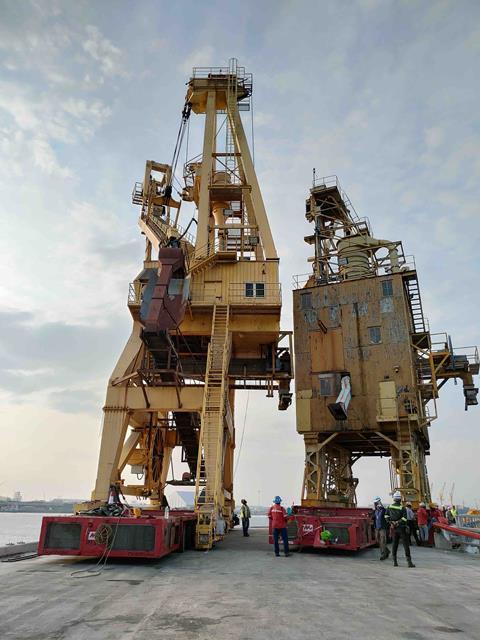 A mechanical unloader weighed in at 253 tonnes and measured 12 m x 4.6 m x 31 m. A pneumatic bulk crane tipped the scales at 135 tonnes, with the dimensions of 7.6 m x 4.6 m x 31 m.
While the distance moved was not far within the port complex, the coastal setting posed a considerably high risk with strong and unpredictable winds. The heights of the units also posed challenges of the Megalift engineering and operational teams.
Between jack up, moving and jack down activities, the team had to monitor weather conditions to ensure cargo stability, taking pauses during times of gushing wind.
Megalift is a member of the XLProjects (XLP) network representing Malaysia.