Megalift has assisted with the transport of a produced water treatment (PWT) skid in Port Klang, Malaysia.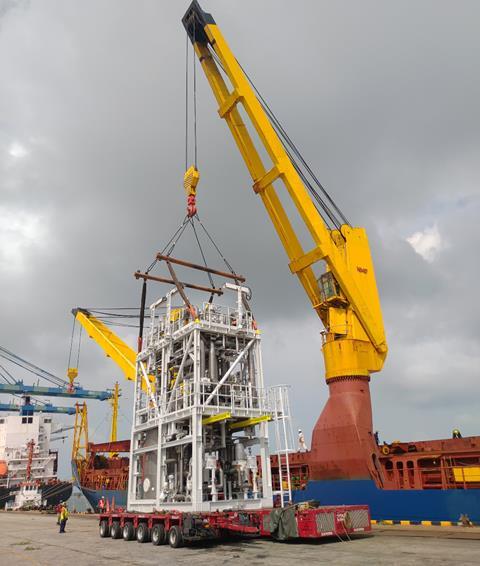 Measuring 11 m tall and weighing 60 tonnes, the move – although only a small distance – was no easy feat and required months of preparation.
With the assistance of Megalift, member of the Project Cargo Network (PCN), the skid was moved alongside the vessel ready for shipment to South Korea.
Meanwhile, fellow PCN member Star Shipping Pakistan has moved a compressor and cooler, along with their accessories, from Port Qasim to a project site in Daharki.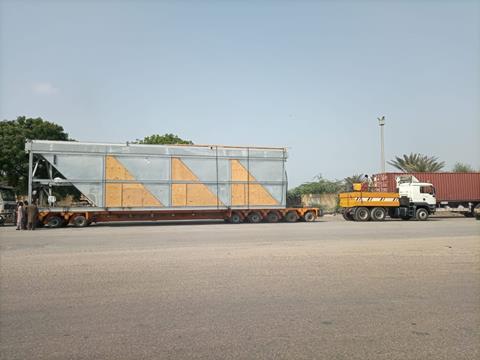 The compressor measured 18 m x 5.18 m x 5.44 m and weighed 50 tonnes, while the cooler measured 14.32 m x 2.44 m x 2.74 m and tipped the scales at 30 tonnes.
The cargoes, which were shipped from Houston, USA, were transported in Pakistan on multi-axles, lowbed and flatbed trailers. A heavy-duty mobile hydraulic crane was utilised for the lifting operations.