Abnormal Load Services (ALS) has organised the multimodal transport of a slurry system machine from Italy to the USA.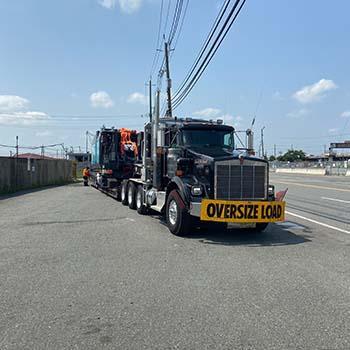 The machine weighed more than 200 tonnes and was transported in over 20 pieces. The planning for the shipment took over three months and involved discussions with the client, ports and highways.
The largest piece of the machine measured 15.5 m in length and the main body of the machine measured 3.5 m wide and 3.5 m high, with a weight of 50 tons (45.4 tonnes).
The shipment was first transported by road from Italy to Belgium, where it was loaded onboard a ro-ro vessel in operation by ALS' parent company, Wallenius Wilhelmsen. The journey from Italy to the USA took around 30 days, said ALS.
The company was responsible for the sea transport, offloading at the port, oncarriage to the site, route planning, as well as organising the documentation and permits.
"We were very pleased to support our longstanding customer Casagrande with this multimodal shipment as this crane is the biggest ever exported on behalf of our customer and it was necessary to ensure the safest, most cost effective and time critical way to transport the machine," said Enrico Munaro, ALS' general manager - Italy.
Video credit: @andresantis