USA-headquartered transport engineering specialist Omega Morgan delivered four components from the port of Longview in Washington State to Hillsboro, Oregon.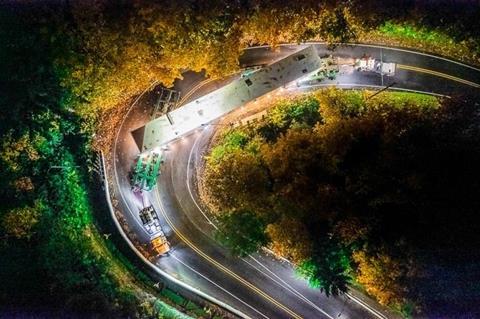 The shipment included two heat exchangers, one argon cold box, and one rectification cold box. Various other smaller cargoes were delivered as the project progressed.
Following a delay to the vessel's arrival at port, Omega Morgan's team then delivered the components two at a time along a 72 km route over two consecutive weekends.
For the move, four transport crew members, two safety crew members, two pilots, and four bucket trucks were used.
Prior to the operation, the company spent 10 months developing an elevated bridge system over a section of the route that was unable to handle the load.