Members of the Project Cargo Network (PCN) have kept busy moving oversized and heavy cargoes around the globe.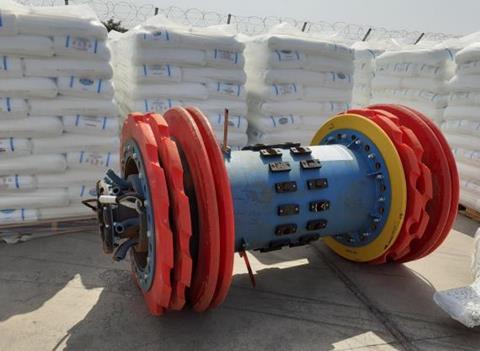 Delta Maritime provided logistics management services for the Trans Adriatic Pipeline (TAP) – part of the Southern Gas Corridor, which transports natural gas from Caspian gas fields to Europe through Greece, Albania and Italy.
Delta Maritime oversaw transport planning, adhering to short deadlines, and special Customs procedures for the transport and handling of scanning mechanisms, which were to be used to inspect and maintain the TAP.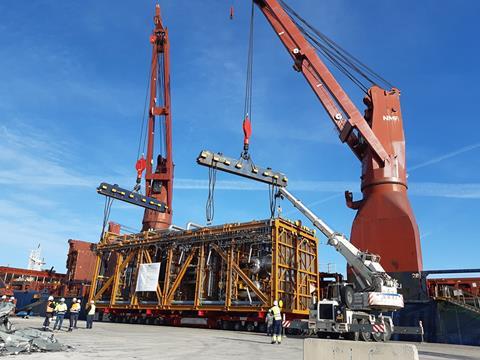 In a separate project, C.H. Robinson transported seven large modules, seven breakbulk pieces, and 31 containers from Spain to Belgium for a new propane dehydrogenation (PDH) plant.
SPMTs were used to move the modules, one of which measured 60.1 m x 10.3 m x 12.5 m and weighed 473.15 tonnes, from the fabrication shop to the port where they were stored on stands to await departure.
Once the vessel arrived at the port, all the cargo was loaded onto a single heavy lift vessel for the transport from Spain to Antwerp.
In Antwerp, the containers and breakbulk cargo were trucked from the terminal to the job site; the modules required a different solution due to their large size and the obstacles along the route. All modules were transported via barge to the final site, using SPMTs for the loading and unloading. In all, a total of four barge trips were required to move the seven modules.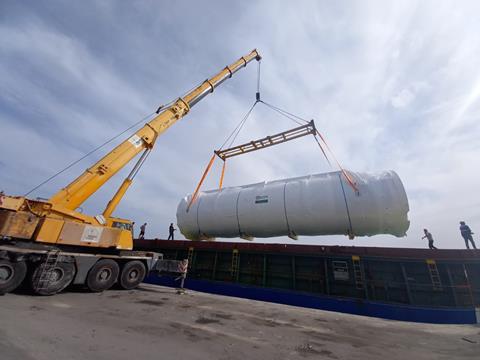 Meanwhile, Fortune International Transport has handled two cylinders each measuring 25 m x 6 m x 6 m. They were shipped from Sousse in Tunisia to France.