Polaris Shipping Agencies in the UAE has had a busy month handling several project cargo shipments, including drilling rigs, construction equipment, modules and accessories.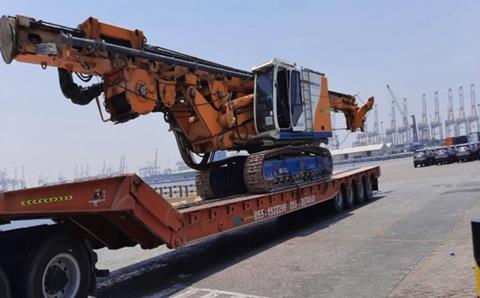 One project saw Polaris handle Bauer drilling rigs from Turkey. The company's project scope included receiving the cargo under hook, organising a third-party survey, moving the units from discharge berth to a Customs inspection point, and delivery to the final destination by road.
In a separate project, Polaris delivered construction equipment, including excavators, telescopic forklifts, bulldozers and truck-mounted cranes, from the UAE to Europe and from the port of Lianyungang, China, to the UAE.
Combined both shipments amounted to around 4,200 freight tons and had maximum unit weights of 72 tonnes.
Polaris's scope included pre-carriage from suppliers, related Customs requirements, third-party independent surveys, liaising and coordinating all the related documentations and handling at load and discharge ports.
Polaris was also entrusted with the local handling of a Roto-Mill module along with accessories, which originated from Southampton in the UK, in Abu Dhabi. The module was dismantled into smaller pieces, the largest of which measured 3.5 m wide and 4.55 m tall.
Polaris is a member of the OOG Network.