Polaris Shipping Agencies has handled a shipment comprising automobiles and construction equipment from China to Jebel Ali, UAE.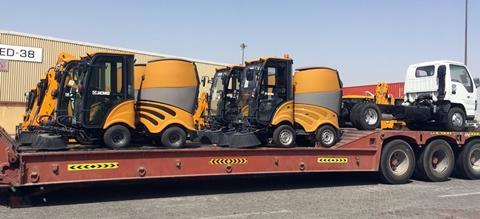 The cargo consisted of ro-ro and static units, which had a strict delivery deadline to arrive in time for an auction being held during the third week of June. In total, the shipment weighed 14,500 freight tons in weight.
"As we are aware, due to the severe Covid-19 outbreak in China, there was a total shutdown and most offices were not operating which made it difficult for our partners to ship the equipment on-time. However, with the cooperation of all parties, the shipment was able to be connected from different Chinese ports evaluating the transit time of each available sailing options and space availability," said Polaris Shipping Agencies.
The shipment was cleared through Customs in Jebel Ali in record time, added the company.
Polaris Shipping Agencies is a member of the Project Cargo Network (PCN).