Portugal's Laso Transportes has used an Enerpac SBL500 telescopic hydraulic gantry system and side shifts to move two automotive presses.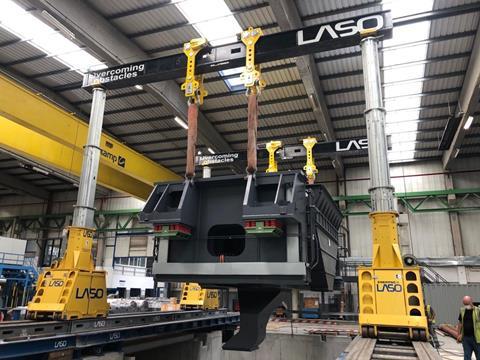 The units, which weighed 70 tons (62.5 tonnes) and 160-tons (145.2-tonnes), were lifted using the gantry and then skidded onto waiting trailers. The largest press measured 10 m x 5.5 m x 3.1 m.
At the new factory location, each press was skidded into position and rotated on a turntable. Laso then used the SBL500 gantry with side shift units to lift and align the presses with reinforced concrete platforms.