Protranser has delivered over 5,300 cu m of cargo for an energy project in Bangladesh, including cables and five transformers.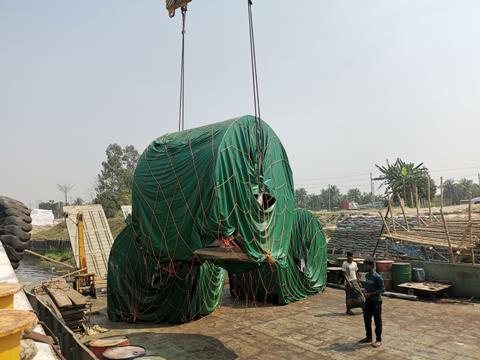 The cables measured 3 m in diameter, 2 m wide and weighed 10 tonnes. Each transformer weighed 50 tonnes.
Protranser was responsible for collecting the cargo at ports in Shanghai and Tianjin, chartering breakbulk vessels to Chittagong port, import Customs clearance and delivering the cargoes to the jobsite 200 km away by trucks and badges.
The project was executed in four lots, starting at the end of 2021. The original plan, according to Protranser, was to ship all the cargoes out of Shanghai. However, since the outbreak of Covid-19 there in March 2022, an alternative solution was developed to move the components from Tianjin.
Another challenge was the rainy season in Bangladesh, impacting the road conditions and congestion.
The cargoes were destined for a power grid system expansion and upgrade project.