Sarens has played a role in the development of infrastructure on the Afungi Peninsula in Mozambique in preparation for the region's upcoming LNG projects.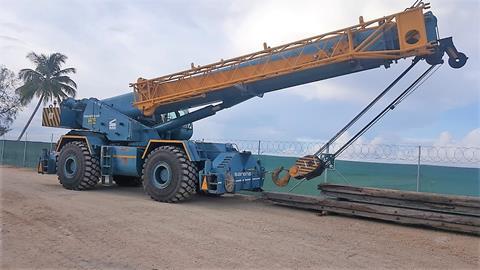 Sarens crew and equipment were called upon during the development of the early beach landing (EBL) site at the Afungi facility. The EBL is one of several projects under way that will support the construction of the LNG plant, said Sarens.
Sarens used a Terex RT 1120 rough terrain crane to assist in offloading a pontoon alongside the EBL, and launching the crew tender from cradles located in the water.