India-based SARR Freights has completed a turnkey project that involved delivering power generation equipment across northern India.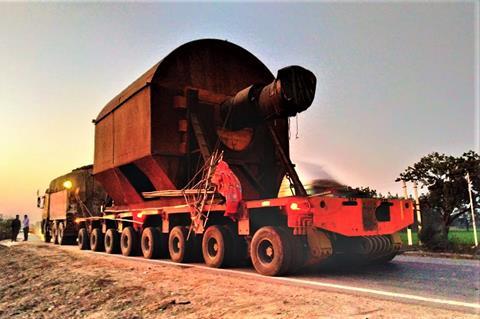 The cargo comprised of a turbine rotor that weighed 90 tonnes and measured 8.8 m x 4.65 m x 4.1 6 m, and a 95-tonne turbine module, among other heavy pieces.
The cargoes originated in Anpara (Uttar Pradesh) and Haridwar (Uttarakhand) and were hauled some 1,000 km to their final destination. SARR Freights was tasked with disassembling of the cargo, loading, transportation and unloading at the final destination.
SARR Freights is a member of the Worldwide Project Consortium (WWPC) in India.