A large forging press has been shipped from Hiagari port, Japan, to King George Dock in Hull.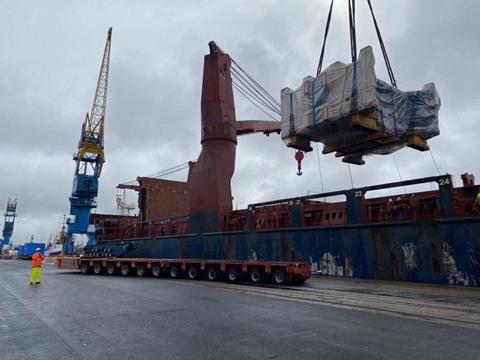 Weighing 8,000 tonnes, the forging press is destined for Sheffield Forgemasters. It was shipped onboard the heavy lift vessel Hanna along with other oversized components. These additional items were further transported by barge to Goole.
Sheffield Forgemasters contracted Allseas Global Logistics and GB Shipping & Forwarding for the work, which in turn tasked heavy haulier Allelys for the road transport from both docks to Sheffield.