The Netherlands-based Van der Vlist has transported a 140-tonne, 14 m-high trencher to support the construction of the Luchterduinen offshore wind farm.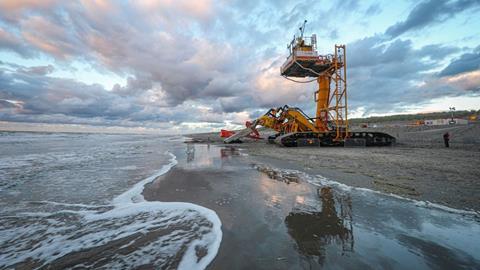 Van der Vlist's customer had been asked to rebury a part of an existing export cable near to the wind farm. This cable was located in a zone near the coast and was therefore inaccessible to the usual offshore trenchers. The customer provided the solution by mobilising the trencher Sunfish for intertidal areas.
From Zeebrugge the Sunfish parts had to be transported in the correct order, to expedite assembly at the jobsite located on Noordwijk beach. After the client completed the project, Van der Vlist carried out the return road transport.