Trans Global Projects (TGP) China recently chartered Swire Pacific's vessel Pacific Endeavour to ship five wind turbine sets to Japan for the Ishikari-Hachinosawa wind farm.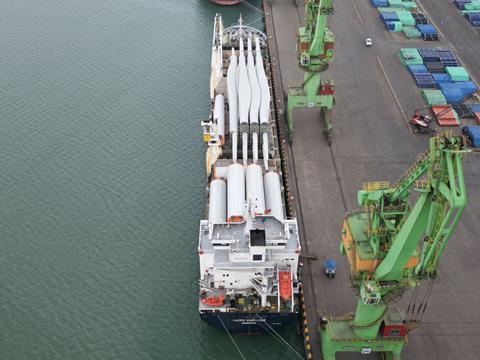 In total, the shipment had a volume of 21,067 cu m. Each wind turbine set comprised a hub, nacelle, five tower sections and three blades.
TGP received the notice to arrange the fixture just eight days prior to the first day of loading. An added challenge was the draft limitations at the destination port of Ishikari, which meant the selected vessel had to be within 25,000 dwt.
The cargoes were loaded at three ports in China – Dalian, Taicang and Tianjin. This, TGP added, required considerable pre-planning for the stowage and loading sequence given Pacific Endeavour's small relative capacity.