Total Movements has coordinated the delivery of power plant equipment and accessories from the manufactures site to an export port in India.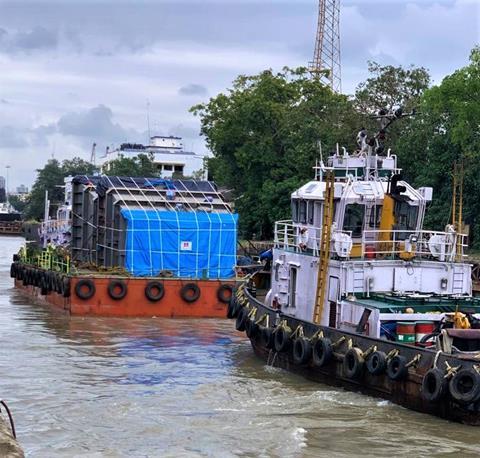 The shipment included five units, with the widest piece measuring 8 m wide and the heaviest tipping the scales at 110 tonnes.
Total Movements said: "With the execution of the project coinciding with the end of the monsoon [season], detailed planning was carried out by our team. All the parameters on-road as well as on sea for cargo safety and stability were taken into consideration." 


The three over-dimensional cargoes moved by road were placed on suitable vehicles, lashed properly and moved out from the supplier's plant to the load port. The remaining two critical-shaped equipment required extreme supervision, said Total Movements, as they were to be loaded on the barge in a lo-lo operation.
The cargo was secured/lashed, moved by barge to the load port, brought alongside the vessel and loaded.
Total Movements is a member of the Worldwide Project Consortium (WWPC) in India.