Mexico-based Tradelossa has hauled a 245-ton (222-tonne) transformer from the northern state of Nuevo León to a wind farm in Coahuila.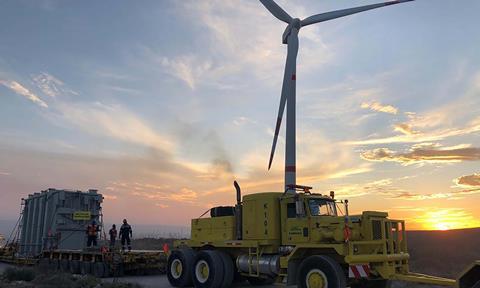 Prior to the move, which took place during October, Tradelossa was first tasked with storing the transformer in Apodaca. The 10.4 m-long, 4.1 m-wide, 5.2 m-tall transformer was safely stored for approximately five months.
After multiple site visits and preparation of the terrain with road modifications along the 284 km route, the cargo could be moved on a 12-axle trailer.
When passing through the wind farm's territory, the convoy had to pass through 15 km of steep terrain. With this section of the route in mind, Tradelossa deployed six prime movers for the project.
Tradelossa is a member of The Heavy Lift Group (THLG).