Trans Trading has coordinated the transport of four rotors from the port of Hamburg to a factory in Mülheim, Germany.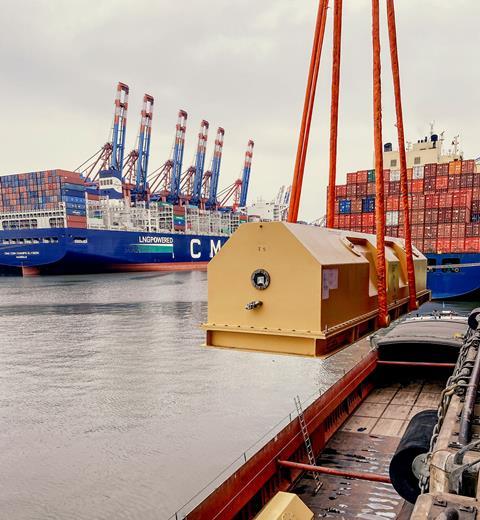 The rotors arrived at the Container Terminal Burchardkai (CTB) in Hamburg from Kaohsiung in Taiwan.
The heaviest rotor weighed 66 tons (59.9 tonnes) and measured 12.3 m x 2.42 m x 1.92. The three other rotors weighed 47 tons (42.6 tonnes) and measured 10.12 m x 2.42 m x 1.92 m.
Trans Trading oversaw the import handling, the transhipment of the cargoes from the quay onto a barge, and the inland waterway transport to Mülheim.
Trans Trading is a member of the XLProjects (XLP) network.