Rhenus Project Logistics has transported three transformers from the port of Duisburg in Germany to Saint-Leu-d'Esserent, France.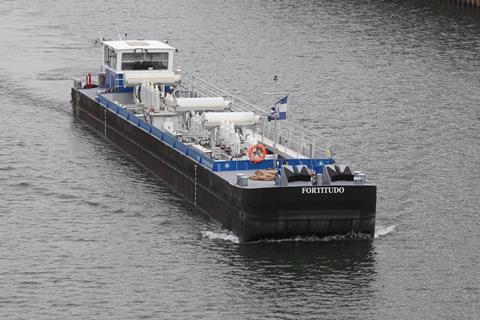 The three 36 MVA transformers each weighed 40 tonnes and measured over 5.5 m long.
The cargo was transported along inland waterways on the vessel Fortitudo, which Rhenus operates on a long-term charter basis. Measuring 39.15 m long and 5.05 m wide, the vessel is specially designed for transport along narrow canals. Its cargo hold measures 25 m x 4.6 m and it is capable of handling cargo weighing up to 300 tonnes.
The route began in the Ruhr region in Germany and continued through the Netherlands and along the French/Belgian River Sambre up to the Oise region to the north of Paris.
Anthony Bègrand, head of projects and industrial solutions at Rhenus, said: "[This project] confirms the importance of inland waterways for transporting large and heavy plant components… [Fortitudo] was primarily used in France at the beginning, we're delighted that we can now extend its operational area to other European waterways."