German construction company Max Bögl has delivered the first of its newly developed light railcars to China onboard an Antonov AN-124.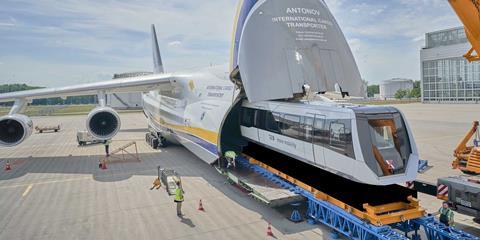 The Transport System Bögl (TSB) was loaded onto trucks at the company's headquarters in Sengenthal, Germany and transported to Munich Airport where it was loaded onto the AN-124 for delivery to Chengdu, some 7,500 km away.
In Chengdu, the TSB team will commission the vehicles together with the Chinese partner company Xinzhu at the 3.5 km demonstration track.
According to Max Bögl, the demonstration track illustrates the possibilities of the system for local public transport.