The Netherlands-based haulier Van der Vlist was on hand to deliver the first wind turbine blades for the Windplan Blauw wind farm.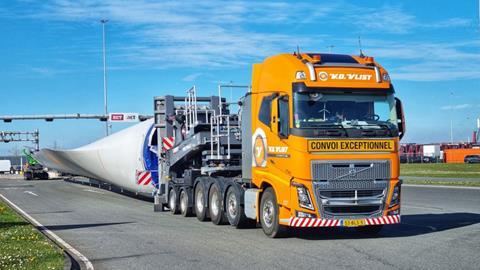 The Windplan Blauw project will see 74 existing turbines replaced by 61 larger units. The first 70 m-long V162 wind turbine blades were transported to the Flevopolder by Van der Vlist. The trailer combination measured 93 m in length.
Windplan Blauw is a hybrid wind farm comprising onshore and offshore units. The offshore part of the wind farm is located in a lake, which makes it hard to reach for installation vessels because of shallow waters.