Volga-Dnepr Airlines has delivered a full-scale prototype of the Luna-25 spacecraft from Moscow to Blagoveshchensk, Russia, onboard one of its AN-124 aircraft.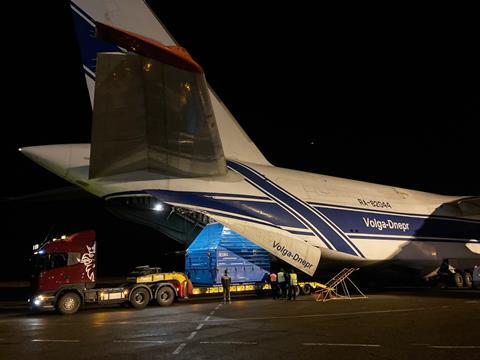 The 5-tonne unit was designed and manufactured by NPO Lavochkin and flown into Ignatyevo airport for onward delivery to the Vostochny Cosmodrome. The prototype will be used to complete technical tests at the space centre.
The main task of the Luna-25 spacecraft mission is to test the basic technologies of a soft landing in the circumpolar region and conduct contact studies of the soil in the region of the South Pole of the Moon.