Wangfoong Transportation Limited has had a busy couple of months handling heavy cargoes in Hong Kong.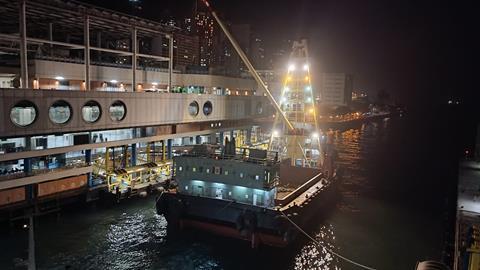 During April, the company collected a generator set that had arrived at Hong Kong Macau ferry terminal using a derrick barge.
Wangfoong provided a method statement, risk assessment and submitted a permit application with the local authority before the operation began. It was then responsible for the lifting operations, cargo positioning, storage and outbound local handling.
In a separate project, the company arranged the land transport of an oversized grinder machine that weighed 47 tonnes and measured 17.3 m x 3 m x 3.6 m.
Two lorry cranes were used to perform a tandem lifting operation.
Most recently, Wangfoong handled six components of a waste heat boiler. The cargo was collected from a feeder vessel at Hong Kong port using a crane barge. It was then delivered to a different site for unloading ahead of onward land transportation.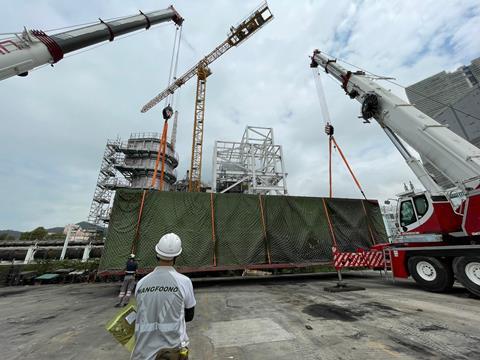 For the delivery, Wangfoong conducted a site visit and turning point analysis at the project site to ensure it was suitable for its heavy transport vehicles, taking into consideration the limited space at the site entrance.
Upon arrival, the cargoes were unloaded in a tandem lifting operation with heavy lift mobile cranes.
Wangfoong is a member of the Worldwide Project Consortium (WWPC).