Germany-based crane rental specialist Wilden Kran-Vermietung deployed a Liebherr LTM 1090-4.2 mobile crane to hoist a platform out of the River Wupper in Germany.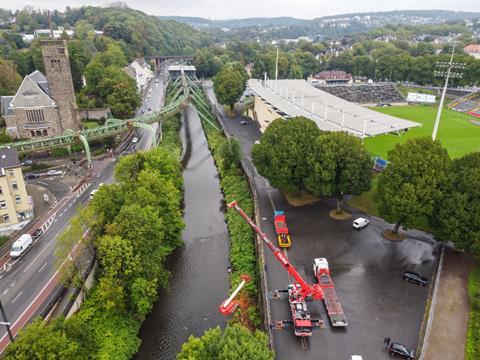 The mobile crane was set up with 22.5 tonnes of ballast and hoisted the 12.8-tonne work platform out of the water with a radius of 15 m, before placing it on a low loader trailer.
Such platforms are routinely placed in the river to enable inspections of car and pedestrian bridges. Dominik Fandrey, dispatcher and operations manager at Wilden, explained that despite the job being "fairly routine" it still required extensive preparation – such as the acquisition of permits.
The operation took 2.5 hours to complete.