Multitrade Spain and Punto System – members of the XLProjects (XLP) network – have carried out project moves in Spain and Italy, respectively.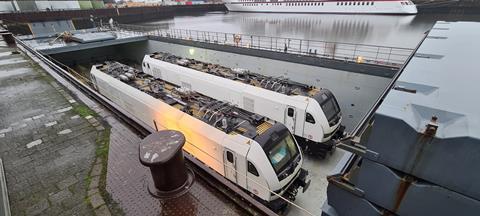 Multitrade Spain delivered two 124-ton (112.5-tonne) locomotives from Valencia, Spain, to Bremen, Germany.
The cargoes measured 23 m x 2.9 m x 4.25 m. Multitrade said that tough weather conditions and storms made the project move challenging.
Punto System, meanwhile, transported a wooden crate that measured 6.7 m x 6.49 m x 0.54 m and weighed 5.8 tonnes.
Punto System said that the dimensions of the cargo and narrow Italian roads made this transport particularly challenging; a special truck was deployed to minimise the width of the combination.
The cargo travelled from the manufacturer's premises in Cividino di Castelli Calepio, Italy, to the port of Trieste, before its onward journey to Indonesia.