ICO Windpark's onshore project in Zeebrugge, Belgium, is taking shape with the first of 11 turbines now assembled.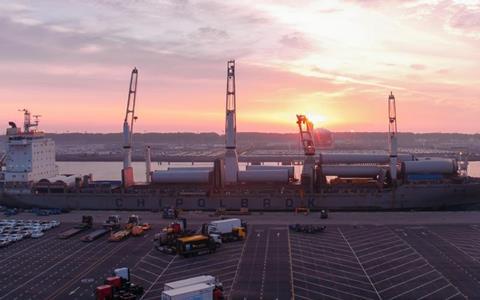 The cargoes were delivered to the International Car Operators (ICO) terminal aboard a Chipolbrok multipurpose ship. When complete, the EUR55 million (USD65.7 million) project will produce 44 MW of electricity that will be used by moored ships, the local community and the terminal itself.
ICO Windpark is a joint venture of ICO, Engie and the port of Zeebrugge.