Ro-ro shipping line Höegh Autoliners posted a net profit of USD125 million for 2021, with freight revenues equating to USD947 million – an increase of 28 percent compared to 2020.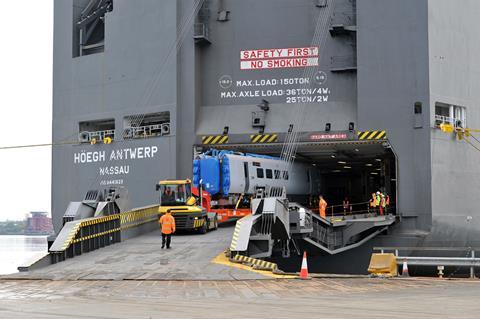 The net profit for 2021 was highly influenced by the reversal of asset impairment charges of USD96 million, said Höegh. In 2020, Höegh recorded a net loss of USD19 million. For the freight revenues, this was boosted by higher net rates and better utilisation.
Andreas Enger, ceo of Höegh Autoliners, said: "2021 has been a year of considerable milestones for Höegh Autoliners. With substantial repricing and commercial recovery, admission to trading on Euronext Growth and presentation of the design for our Aurora-class vessels, the year has provided us with key building blocks for continuing to deliver high-quality global ocean transportation solutions. We remain committed to our vision of a zero-emissions future, reducing our carbon footprint and supporting the decarbonisation of our customers' supply chain. I have never witnessed such a marked strategic repositioning in a single year. I would like to thank our seafarers and onshore staff, customers, and partners for contributing to this year's impressive results and milestones.
"Höegh Autoliners has a clear ambition to reach net zero by 2040. Launching our zero-carbon ready Aurora-class vessel represents a definitive step in reaching that target."