Ahlers has coordinated the delivery of crane components from Laem Chabang in Thailand, to Ohio (USA).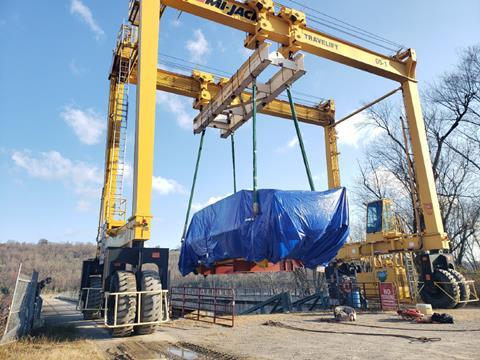 The company's projects and machinery team organised the move, which began in May 2020. Two deliveries consisted of approximately 500 tons (453.6 tonnes) of various cargoes. The shipments included 28 m-long crane bridge units, and 80-ton (77.1-tonne) trolley parts.
Ahlers' chartering team oversaw the booking of heavy lift vessels. With the help of its local US agent, it arranged the reloading of the cargoes from ocean vessels onto rivers barges at New Orleans port, for onward transport via the Mississippi and Ohio river network to Melbourne, Kentucky.
In Kentucky, the cargoes were reloaded onto specialised trailers for the inland transport to the project site in Delta, Ohio.