Atran Airlines and Volga-Trucks – both part of the Volga-Dnepr Group – delivered equipment for a porous burner unit from Frankfurt in Germany to Perm, Russia.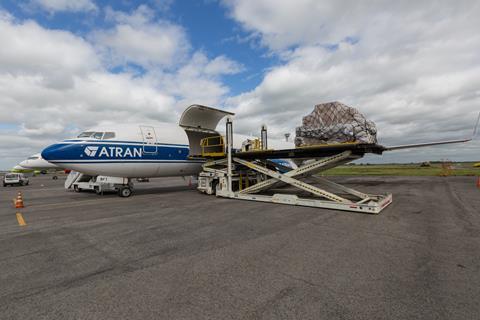 The delivery was organised in partnership with SIS Logistik.
The equipment was trucked from Frankfurt to Köln, before being loaded onboard Atran's Boeing 737-400SF aircraft to be flown to Moscow Vnukovo International Airport – the carrier's base.
The cargo was then trucked 1,154 km to its final destination in Perm.
"This is a great example of Volga-Dnepr's Cargo Supermarket concept in action and the first time we have organised internal Customs transit in cooperation with Volga-Trucks. Being experienced in developing various schemes for airfreight delivery with the usage of the group fleet, we are now moving one step further to foster multimodal transportations using the expertise of the specialists within Atran and Volga-Trucks," said Vasiliy Zhukov, commercial director of Atran Airlines.