The renewable energy sector is growing rapidly and the challenge now, according to Blue Water Shipping, is keeping up with developments.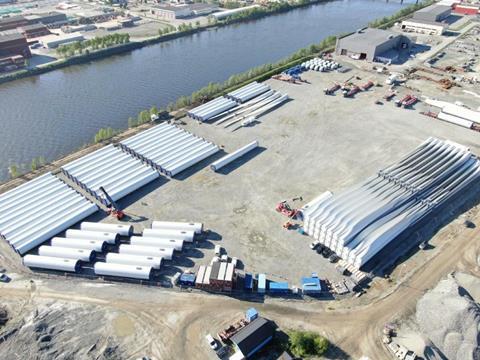 "We think it is marvellous to be part of an industry where the sky is the limit," said Brian Sørensen, business development manager, wind, Blue Water Esbjerg (Denmark).
Sørensen said the demand on supplier is continuously changing and the market is constantly opening up opportunities: "We need to be upbeat all the time and to keep one step ahead of the latest trend to succeed."
Blue Water said that in recent years it has seen an increase in demand for its offshore wind services in particular. Although internationally known for the transport of finished component and end-to-end logistics, Blue Water said it has also created value earlier in the project phases – as consultants, planners, and advisors.
Jacob Kjærgaard, regional director Europe, energy and projects at Blue Water, said: "Strategically, many competitors dwell on their core services, but we want to develop our DNA and our competence string, and therefore we say 'yes' when opportunities arise. We are specialists, but we are specialists in a wider sense."