BOA said that its semi-submersible heavy transport barge will be available in the Shanghai-Singapore area from December 2022.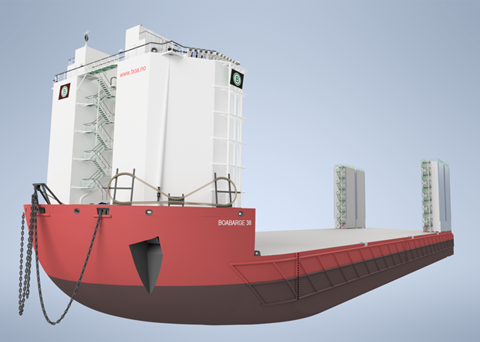 The Boa Barge 38 is capable of submerging to 21.5 m, has a uniform deck strength of 35 tonnes per sq m, and a free deck area of 5,150 sq m.
BOA added that with a versatile design, the barge is suited for projects requiring heavy loads and extreme submerging capacities, including but not limited to renewable energy projects, shipbuilding and civil construction.
The 152 m x 38 m x 9,15 m unit can handle up to 28,500 tonnes of cargo, and has the capacity to launch 10,000 tonne jackets, for instance.