The Netherlands-headquartered Boskalis has been awarded a contract to support the construction of an offshore wind farm off the US coast.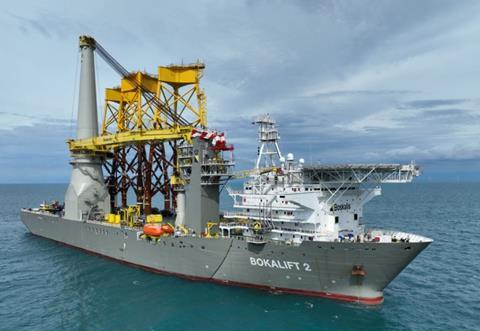 Boskalis' scope will include the transportation and installation of wind turbine foundations and power cables. Two of the company's crane vessels as well as several transport and cable-laying vessels will be deployed for the project.
According to Boskalis, the contract marks its 100th offshore wind farm project that it has worked on over the last decade.
"It illustrates the leading role we have established in the offshore wind market over the past decade," said Peter Berdowski, ceo at Boskalis. "In those 10 years, we were involved in the realisation of almost half of all offshore wind farms worldwide, excluding the Chinese market. With our combination of hydraulic engineering and offshore activities, we are making a unique contribution to the global energy transition."
Meanwhile, Boskalis has been keeping busy on various projects in Taiwan where it utilised its Bokalift 1 and 2 crane vessels, and Seahorse, its fallpipe vessel.
Moreover, the company said its survey fleet site investigation campaigns were carried out for other offshore wind projects in the USA and Europe, where it also deployed its cable-laying vessels.
In November 2022, Boskalis deployed its ocean-going tugs Bear, Manta and Sovereign for the Fécamp offshore wind farm in France.