Time charter rates in the multipurpose shipping sector have increased slightly over the last month, according to the latest report from shipbroker Toepfer Transport.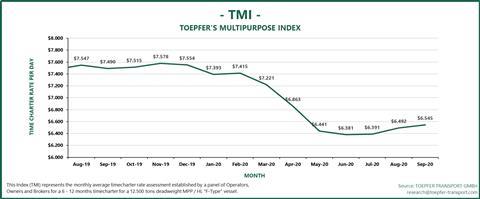 Early September figures from Toepfer suggest that the average daily time charter rate for a 12,500 dwt/F-type heavy lift stands at USD6,545. This is up on the August 2020 rate of USD6,492.
Since June 2020, the daily time charter rates have inched upwards but they are still significantly lower than the same period of 2019; Toepfer's average time charter rate in September 2019 stood at USD7,490.