Chipolbrok has chartered the multipurpose vessel Lila Mumbai to transport cargoes to ports in Saudi Arabia, India, Singapore, Vietnam and China.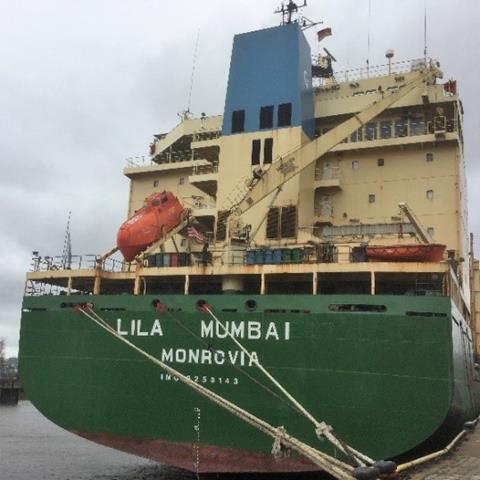 The vessel arrived in Hamburg to discharge containers from China, after which the ship came under Chipolbrok's control on a trip-out charter basis.
Chipolbrok loaded cargoes in Hamburg and Antwerp before beginning its eastbound voyage.
Some of the heavy lift cargoes loaded in Hamburg, including a condenser that weighed 100 tonnes, will be delivered to the Indian ports of Mumbai, Kakinada and Visakhapatnam.
According to Chipolbrok, steel products made up the largest share of the shipment.