Port Esbjerg in Denmark has started the construction of its offshore wind facility.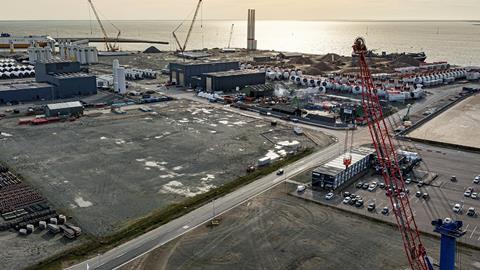 Spanning an area of 6,200 sq m and with a building height of 35 m, the facility will become a base for the handling of wind energy components.
Port Esbjerg said: "The size of the components makes land transport extremely difficult, and the demand for further facilities is increasing. Therefore, earlier this year, Port Esbjerg initiated the design of a facility for offshore wind customers, having identified a need for storage and assembly facilities at the port. And now construction is set to begin."
It will accommodate port-related storage and assembly activities and is designed specifically for the wind energy industry. Construction is slated to be completed at the end of 2023, at which point Siemens Gamesa will become its first tenant.