Crowley and the port of Jacksonville (Jaxport) have been awarded a USD14.6 million federal grant that will be used to reduce emissions and add electric-power equipment at Crowley's terminal.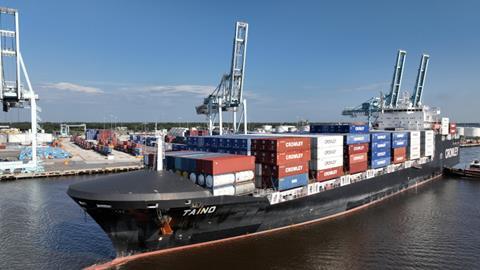 The US Department of Transportation and the Maritime Administration (MARAD) awarded the grant under the Port Infrastructure Development Program. The funding will cover 50 percent of the cost, with Crowley making up the remaining half.
Approximately 24 pieces of zero-emissions equipment for cargo handling will be brought into service at the terminal including specialty yard tractors and forklifts, as well as related charging stations for Crowley's supply chain services. The grant also supports the addition of 160 refrigerated cargo charging stations.
The total grant award at Jaxport amounted to USD23.5 million, with extra funding allocated for sustainability initiatives at the port's Blount Island and Talleyrand marine terminals. This funding will support a USD31.2 million purchase of new eco-friendly cargo handling equipment for the SSA Jacksonville Container Terminal (JCT) at Blount Island.