Crowley and Watco are partnering up to provide terminal and supply chain management solutions for the offshore wind industry in the USA.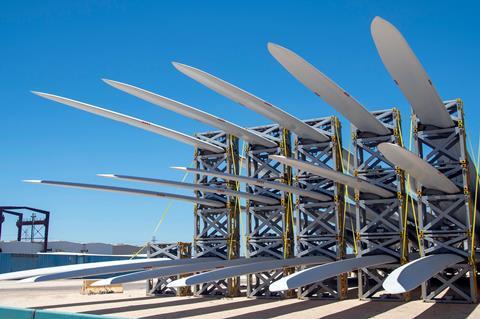 Crowley said that with the growing number of wind project planned for US waters, the partnership brings together project management and logistics expertise to better serve the offshore wind industry in the region.
Lyna Patterson, senior vice president of logistics at Watco, said: "This partnership will provide turnkey services for the offshore wind industry in the area of terminal management. Crowley and Watco will work together to leverage our respective expertise in logistics, project management, and energy support to create innovative solutions to meet full lifecycle project needs."
Watco will call upon its experience in onshore wind terminal management and its relationships with OEMs to develop its offering for the offshore wind industry, while Crowley will be able to utilise its Jones Act-compliant fleet of vessels.
Together the companies will collaborate to provide customised terminal design, project management, warehousing, logistics, supply chain management and equipment maintenance.