IMO secretary general Kitack Lim has spoken out against "no crew change" clauses that are being inserted into charter parties, stating that such clauses exacerbate the dire situation of stranded seafarers and undermine the efforts undertaken to resolve the ongoing crew change crisis.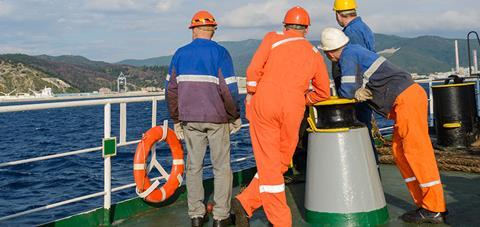 So-called "no crew change" clauses, which are demanded by certain charterers, state that no crew changes can occur whilst the charterer's cargo is onboard. This prohibits a ship from deviating to ports where crew changes could take place.
Lim called upon all charterers to refrain from requesting to include "no crew change" clauses in charter parties, and further called upon shipowners and operators to reject them if they are demanded. The International Labour Organization (ILO) supported the call.
"Such clauses exacerbate the mental and physical fatigue among exhausted seafarers, undermine compliance with the provisions of the Maritime Labour Convention, 2006, as amended (MLC, 2006) and further threaten the safety of navigation," Lim said. He added that alternative contractual clauses that do allow for crew changes during the pandemic are available and should be utilised.
As of December 18, 46 IMO member states and one associate member had designated seafarers as key workers. This is essential to exempt these professionals from specific Covid-related travel restrictions, allowing them to travel between their country of residence and ships, and to be repatriated at the end of their contracts. The IMO said that there have also been some encouraging signs of progress in the application of the industry-developed framework of protocols for ensuring safe crew changes and travel during the pandemic, which were endorsed by the Maritime Safety Committee.