DNV GL has released the first integrated rule set for floating offshore wind structures, which aim to provide both new entrants and experienced stakeholders with a set of well-tested rules and standardised processes for new structures.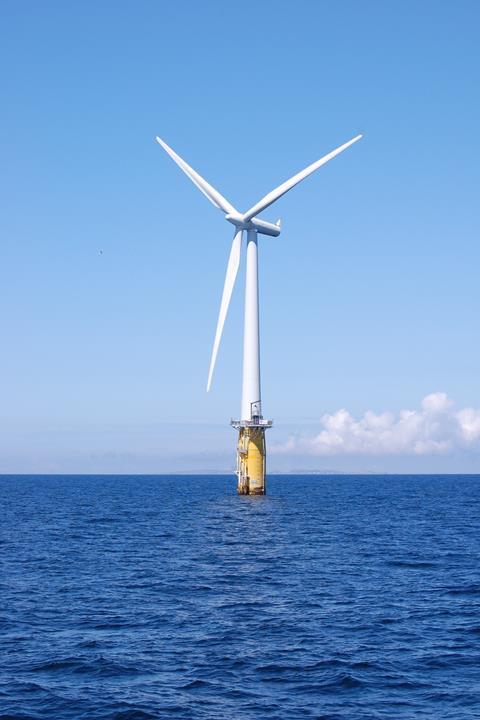 The recently developed DNVGL-RU-OU-0512 classification rules apply proven maritime processes to the offshore sector; they were developed to complement the group's existing verification and certification services and standards for the floating wind energy market.
According to DNV GL, the rules are flexible enough to cover all potential hull shapes including barge, semi-submersible, vertical floating columns and tension-leg platforms. The basic scope covers the floating structure including mooring systems, with an additional voluntary notation covering the power generation system.
DNV GL said that not only will owners, designers, and manufacturers benefit from the rules, but having a framework in which they are already familiar will help processes to be "seamlessly integrated" into existing production systems.
"Unleashing this industry will require businesses from many different sectors and new types of standards to enhance cross sector cooperation. Our new rules build from this foundation – bringing together offshore, energy, maritime and digital expertise to form a truly integrated rule set," said Knut Ørbeck-Nilssen, ceo of DNV GL's maritime division.
Geir Fuglerud, director of offshore classification at DNV GL maritime said: "As the first truly integrated rule set for floating offshore wind we draw on many different types standards from different sectors.
"This means that the new rules don't shut out the other sectors that need to work together to realise a floating offshore wind project – but expand to bring them all together. Also, because the rules are part of DNV GL class, we can provide tailored in-service follow-up," he added.