DP World has signed a deal with the government of Senegal to develop a deepwater port at Ndayane.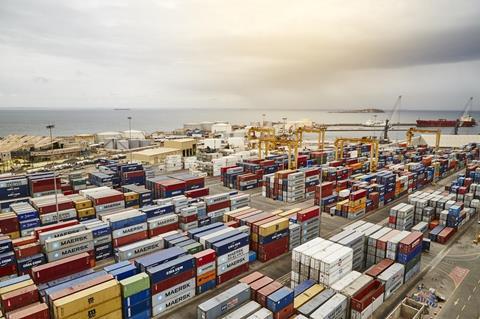 DP World Dakar – the local joint venture company between DP World and the Autonomous Port of Dakar (PAD) – will finance, design and develop the land and maritime infrastructure of the 600 ha port, and operate the 300 ha container terminal.
The first phase of the project will see an investment by DP World Dakar of USD837 million. A second-phase development is expected to follow, at a cost of roughly USD290 million.
Phase 1 will include a container terminal with 840 m of quay and a 5 km marine channel, while the second phase will create 410 m of additional container quay and include further dredging of the marine channel.
DP World is also planning to develop a special economic zone next to the port of Ndayane.
Sultan Ahmed bin Sulayem, group chairman and ceo of DP World, said: "This will be DP World's biggest port investment in Africa to date, and is a testament to our commitment to Senegal and belief in its potential for further economic growth. The new port will create jobs, attract new foreign direct investment to the country, and enable new trading opportunities that bring about economic diversification."
Senegal recently joined the World Logistics Passport, a major initiative launched by Dubai and established to increase trading opportunities between developing markets. The initiative aims to overcome trade impediments, such as logistics inefficiency, that currently limit the growth of trade between developing markets.