Drydocks World in the UAE – a DP World company – is building a South Yard facility, which will be dedicated to new building projects in the oil and gas and renewable energy sector.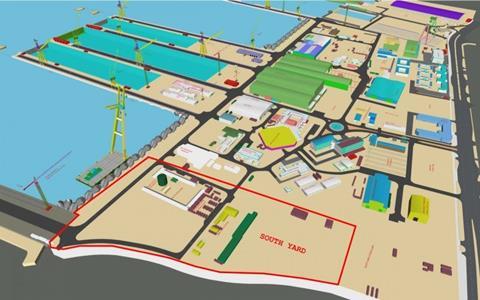 The South Yard will comprise 70,000 sq m and, according to DP World, will feature cutting-edge equipment and a load-out facility for heavy structures.
DP World said it is focused on efficiency improvements whilst maintaining the highest levels of safety and quality standards. The South Yard facility will support that strategy by developing specific infrastructure to realise the future project pipeline thereby enabling competitive advantages in the region and globally, the company explained.
Mohammed Al Muallem, executive vice president of DP World, said: "Drydocks World shipyard has set ambitious targets to increase its production capacity and operational efficiency. It is currently working towards achieving these goals by developing existing facilities and raising their performance through the use of smart technology adoption and leading engineering practices."