Port Esbjerg in Denmark has formed a partnership with technology company Honeywell as part of its plans to become a climate-neutral port.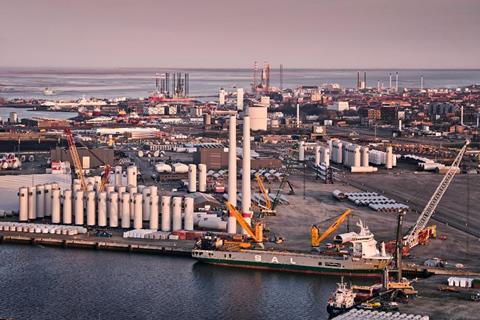 "This is a large port with many ships calling and a broad range of activities going on, so our carbon emissions are quite substantial, but we intend to do something about that," said Port Esbjerg ceo Dennis Jul Pedersen.
The arrangement involves assistance in the day-to-day management of the port's carbon emissions and the development of methods for electrification, digitalisation, and monitoring of energy consumption and emissions.
Honeywell will work with the port to develop a comprehensive system for managing and monitoring resources, energy consumption, and carbon emissions at the port.
Lana Sukhodolska, head of sales and business development at Honeywell, said: "We will include everything from vessels, infrastructure and maybe also various companies operating at the port."
Port Esbjerg is also planning on installing smart lighting and smart heating systems. The port said it also intends to have shore power facilities to provide access to green power for ships.