Netherlands-based marine energy storage provider EST-Floattech has launched three battery designs for the maritime industry.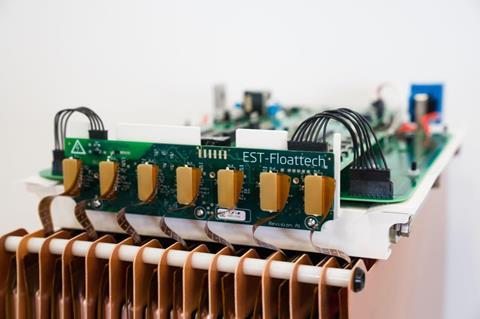 The Octopus series, which offers both high-power and high-energy modules, can be installed in virtually any size of vessel, according to EST-Floattech.
Diederick Stam, chief technology officer at EST-Floattech, explained that sustainable power solutions are becoming more widely accepted and more electrically powered vessels are coming into service.
"As a result, you see more and more differentiation in the applications needed by shipowners and shipbuilders, not only for direct propulsion, but also for equipment, machinery and peak performance and endurance needs," he said.
The high-energy NMC batteries are designed for long-duration and large-scale battery installations. They are particularly suited for maritime applications that have longer applications, such as medium and large-sized ships sailing electrically for up to eight hours.
High-power NMC modules deliver power and have limited energy storage, which allows for short charging times. This solution, which meets strict DNV class requirements, suits ferries.
Hans Visser, ceo at EST-Floattech, said: "The Octopus Series is another big step towards zero-emission shipping." Production of the new designs is beginning and first deliveries are to start early 2022.