The UK government has published its free ports bidding prospectus. Port owners and operators have welcomed the news, although concerns have been raised over the short time frame in which to react.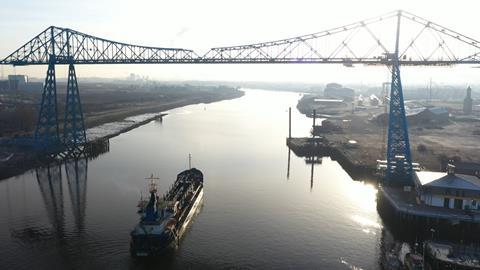 Following the launch of the bidding process for potential free port locations in England, port operators across the country will begin to develop proposals. Teesport owner and operator, PD Ports, welcomed the news and stated that it is committed to delivering a successful free port bid that maximises new jobs and investment opportunities throughout the Tees Valley.
DP World and Forth Ports also continue to push forward their bid for a Thames Freeport with London Gateway, the port of Tilbury and Ford's Dagenham engine plant.
"Free ports will be an effective way of underpinning Britain's economy post-Brexit and post-Covid by further enabling trade with the rest of the world and creating zones which will act as catalysts for commerce, creativity and prosperity," said Alan Shaoul, DP World UK's chief financial officer.
He added: "Free ports are part of our DNA. DP World began as a single free trade zone and free port in Dubai, Jebel Ali, while Tilbury was a free port as recently as 2012 and we are confident we can replicate our recent success in the UK."
The UK Major Ports Group (UKMPG) also welcomed the release of the UK government's free ports bidding prospectus but warns that ports may require additional time.
Tim Morris, ceo of UKMPG said: "The UK Major Ports Group and the port operators themselves look forward to working closely with the government to build ever stronger gateways for the UK's global trade, boost prosperity for coastal and inland communities and maintain high standards."
However, Morris said that the bidders face a "real challenge" in submitting the detailed proposals that the Government is asking for.
Morris explained that the launch comes during a difficult time: when port operators are working hard to keep supply chains moving and are also preparing to mitigate UK-EU border disruptions. "Simply put, bidders need more time," he said.
Morris also expressed concern for coastal communities around the whole of the UK: "It's a concern that what we are seeing today is the launch of a process for England with no clarity on when governments in Scotland, Wales and Northern Ireland will be setting out their intentions.
"We must not forget that deprivation is unfortunately widespread in the UK's coastal areas, not just in around ten free port locations. There are good policy measures in the free ports prospectus that government must consider applying to all coastal communities," he continued.