The UK's Freeport East has received final approvals from the UK government to develop the port, supported by funding worth GBP25 million (USD30 million).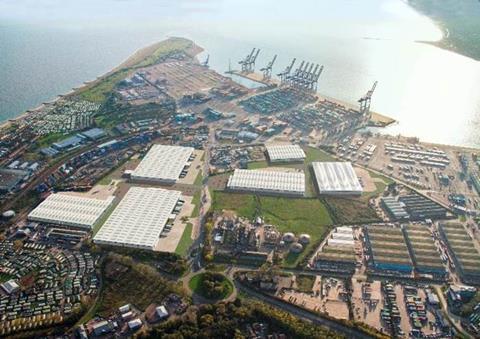 Freeport East covers an area within roughly 45 km of the ports of Felixstowe and Harwich, stretching from Woodbridge in the north, to Stowmarket in the west and Jaywick Sands in the south. Colchester and Ipswich are also both key parts of the Freeport economic area.
It has three main development sites, situated at the port Felixstowe, Harwich International Port and Gateway 14 near Stowmarket. Work is underway on Gateway 14 and there are plans to create a green energy hub in Harwich to serve sectors including offshore wind.
Steve Beel, chief executive Freeport East, said: "This is a major milestone for Freeport East and the result of a great deal of hard work from all our partner organisations.
"Bringing together key stakeholders including local government, the private sector, and educational institutions we will attract new investment to create a hotbed for trade, innovation and green energy driving growth in both the regional and national economies."
Levelling up minister, Dehenna Davison, said: "We are maximising the opportunities of leaving the European Union to drive growth and throw our doors open to trade with the world."
Freeport East said that it will be able to collect and deploy 100 percent of the business rates growth generated on the sites for the next 25 years. This is turn will provide millions in capital for investing in regeneration, skills and innovation across the local area.