The number of rail departures between the port of Gothenburg and Piteå is being increased from one a week to two.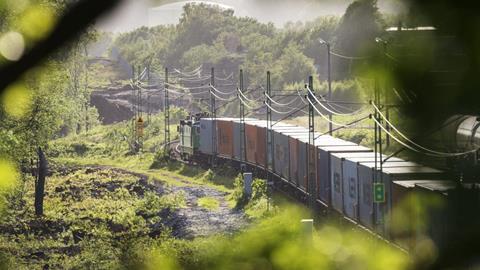 "The solution has attracted a great deal of interest in industrial circles and it has in effect sold itself. There's no question that the environmental benefits of rail shuttles are very much in keeping with the times," said Nikolas Rowland, chief executive of the freight forwarding company First Row Shipping & Logistics, which is responsible for the expansion.
The rail shuttle between the port of Gothenburg and Piteå began operating in April 2021 and a further departure each week has now been added. This represents a doubling of capacity to 144 teu per week. Compared with a feeder solution via the Baltic, carbon emissions are reduced by 87 percent and the transport time slashed by almost a week.