CSBC's shipyard in Kaohsiung, Taiwan, has held a launching ceremony for the offshore installation vessel Green Jade.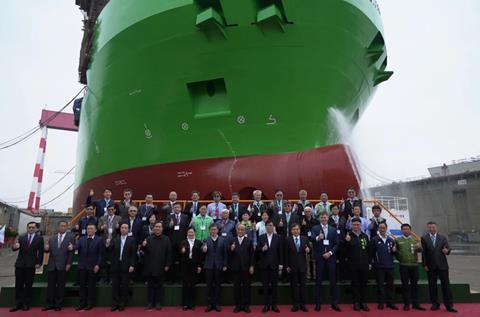 Owned by CDWE – a joint venture between CSBC and DEME Offshore – Green Jade is the first floating, DP3 offshore installation vessel to be built in Taiwan. With a 4,000-tonne crane capacity, the vessel will enable CDWE to transport multiple jackets and foundation components for the next generation of wind turbines in a single shipment.
Green Jade is already set to be deployed for the Hai Long and Zhong Neng offshore wind farm projects.